FloraSalon 8th Anniversary Party
This party I attended was the 8th-anniversary celebration of Flora Salon, that reserve the entire floor of Maid Cafe Tsukuyomi in Ximen, Taipei, Taiwan.
After the party, I also made a congratulatory photo for the shop manager, 萊姆. Wishing Flora Salon continued prosperity in the years to come~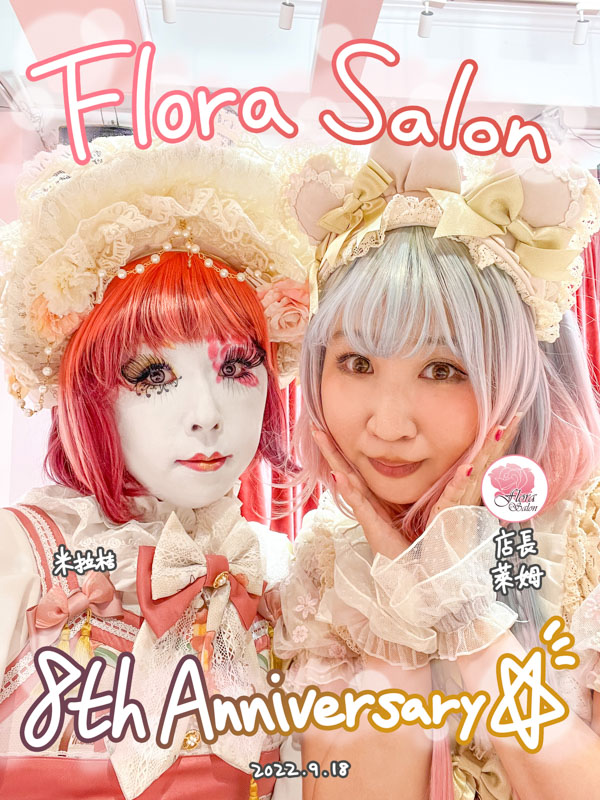 Dreamy Pink Blossom
The style theme was "Dreamy Pink Blossoms," for matching both the event's dress code and the style of Flora Salon.
All of my Metamorphose Lolita are purchased from Flora Salon, who also the official Taiwan agent of Metamorphose. Even though I haven't had a photoshoot at this salon, I still received excellent service from here.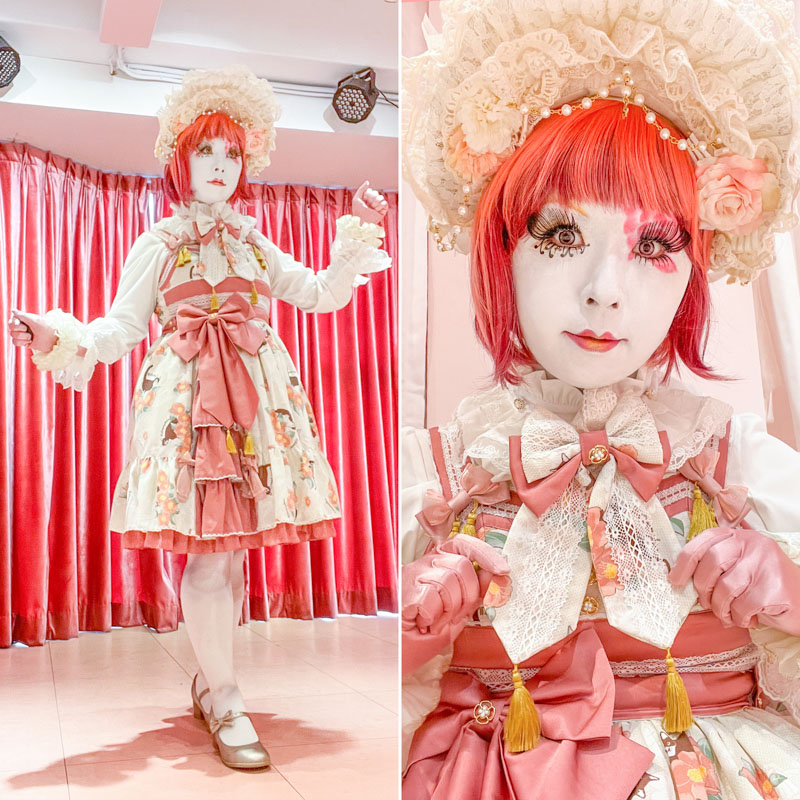 The rose eyeshadow on my left eye represented Flora Salon's logo.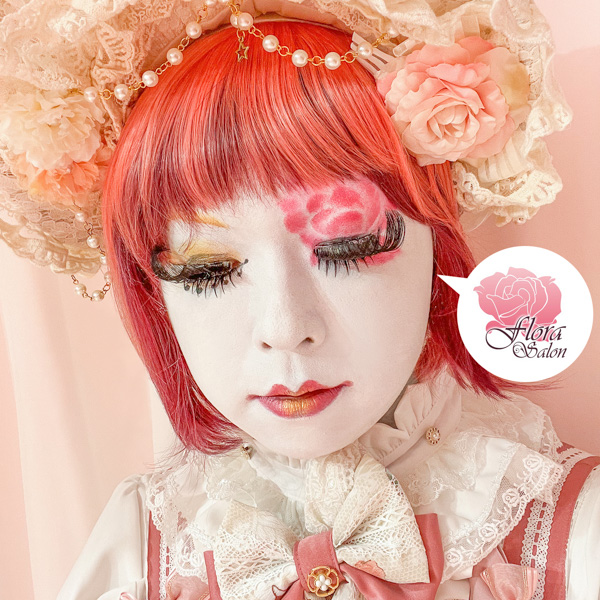 Taking menu like this makes me feel like a one-day event maid at Maid Cafe Tsukuyomi.
(The automatic service doll in mansion, will active when lots of guest visiting.)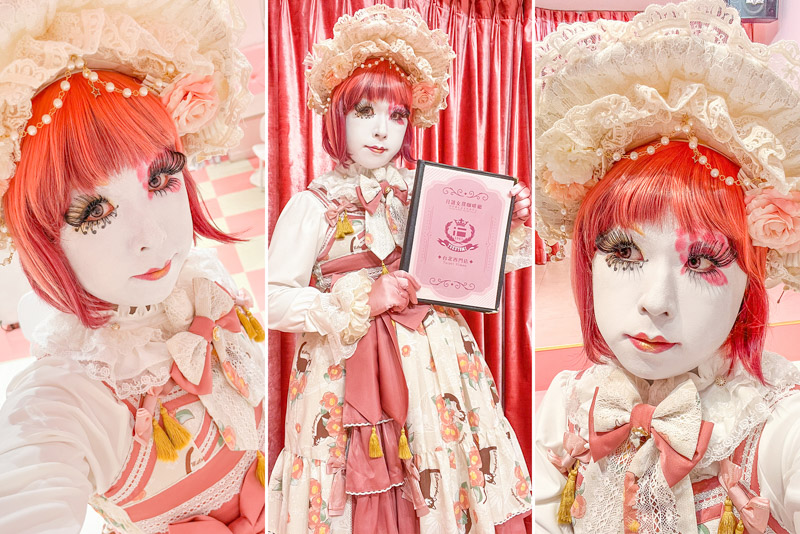 Before going to this party, I also took a lot of outfit photos at home.
I really love this look!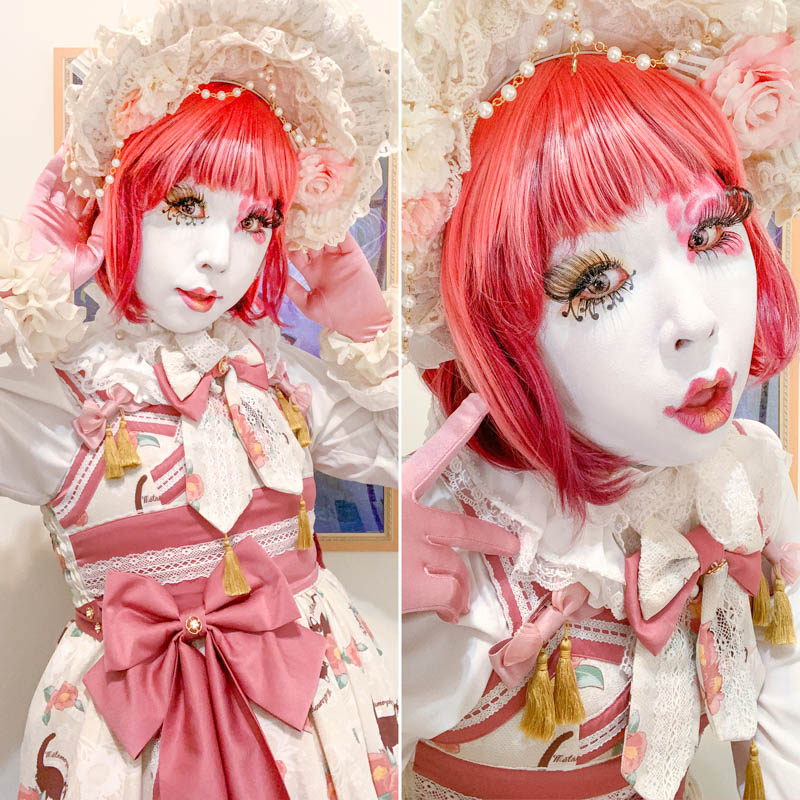 ---
Today's Group Photo
萊姆, Hinako, Winnie
Sarah, 玥天, 露希凜
比鄰, Maid Cafe Tsukuyomi's menu & signboard.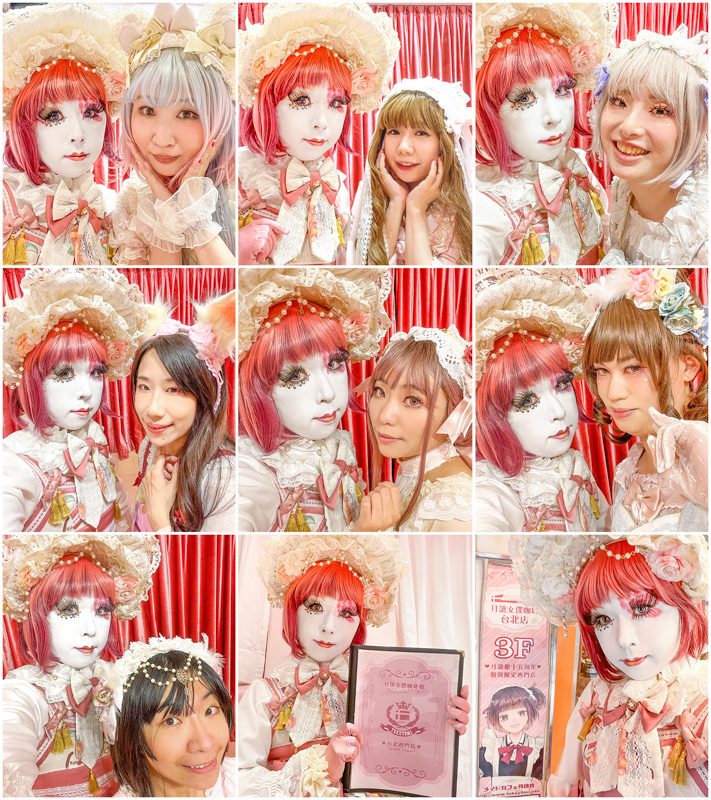 ---
Outfit Details:
JSK:Metamorphose - Camellia ~cat hide and seek~
Blouse:Figlia - Rossetti Sonnets
Shoes:Metamorphose - Ribbon Strap Shoes
Keyword:

Flora Salon
Located in Ximen, Taipei, Taiwan, "Flora Salon" is a photography salon that specializes in Lolita experience service. They offer a one-stop service for on-site dressing, makeup, hairstyling, and photography. Additionally, they are the exclusive agent for the Japanese Lolita brand "Metamorphose" in Taiwan.