Dressed up for Pancakes! A ceremonial dinner at Woosa Pancake House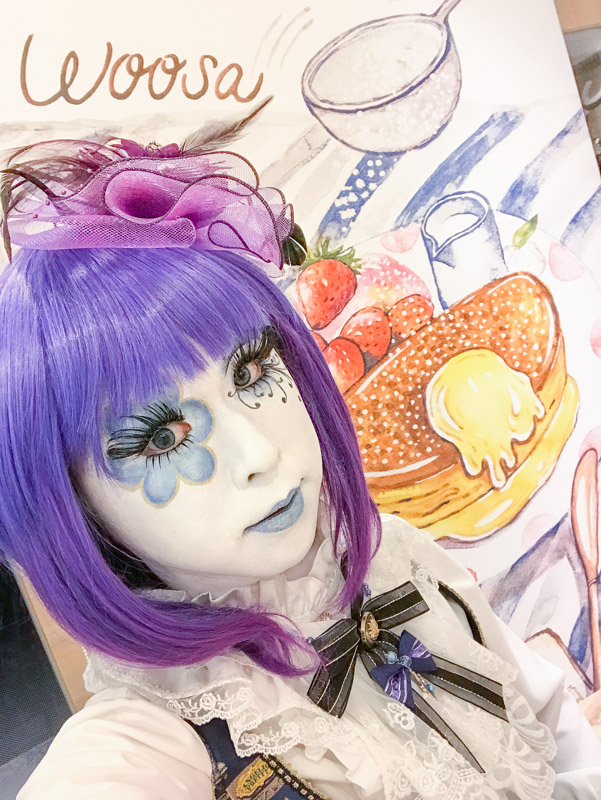 (Taipei, Taiwan.)
This Woosa pancake house gathering was organized by my lolita fashion friend, 羽月千早. Let me start with the group photo:
Today's Group Photo
Back row:YaTe
Middle row:柯柯、Hino、Mirage
Front row:羽月千早、Usagi
Because we are Lolita enthusiasts, the dress code prioritizes lolita fashion. And the punchline is that there is one person in this group photo spent five hours doing shironuri makeup just to come for Woosa! (lol)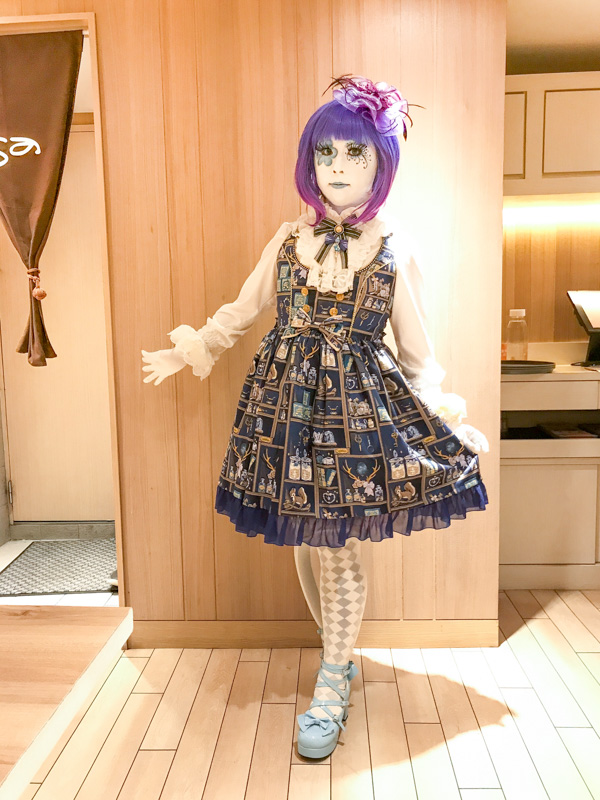 (It's me, no surprise. lol)
"Spending five hours doing shironuri makeup just to come here and eat?"
"Yes, I have absolutely no regrets. XD"
So, what's about the food?
Woosa's specialty is cloud-like fluffy pancakes, generously drizzled with lots of cream sauce. Not only are they my favorite type of pancakes, but they also belong to the most luxurious and dreamy type. However, I've never actually had the chance to try them before. With great anticipation for this first experience and with many friends joining together, I wanted to make it very ceremonious.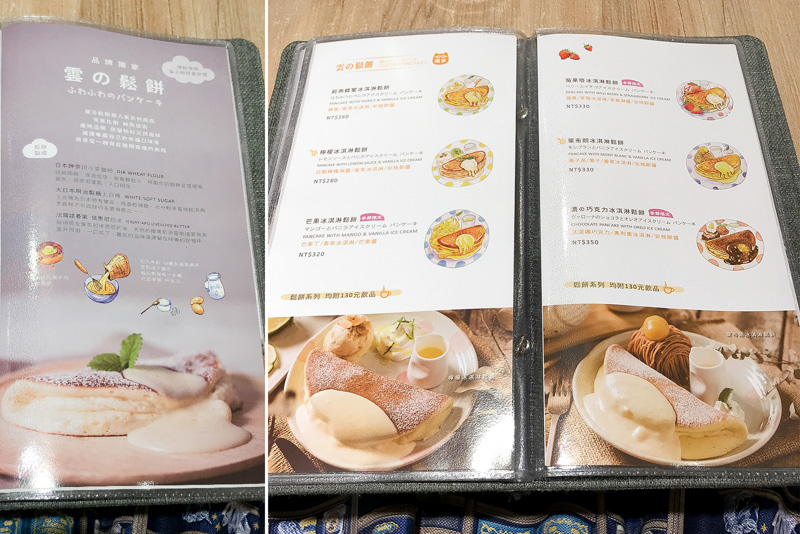 I ordered the pancake with lemon sauce & vanilla ice cream, with rose black tea. (NTD $280 + 10%)
Before coming here, my usual preference was for American-style thin pancakes drenched in maple syrup or honey, and I enjoy waffles, too.
However, I known a whole new genre of pancakes after eating this pancake, that tasted somewhat like Chinese steamed egg, in the shape of pancakes, fluffy, and delightfully sweet. They were so delicious that I felt a bit intoxicated by the experience.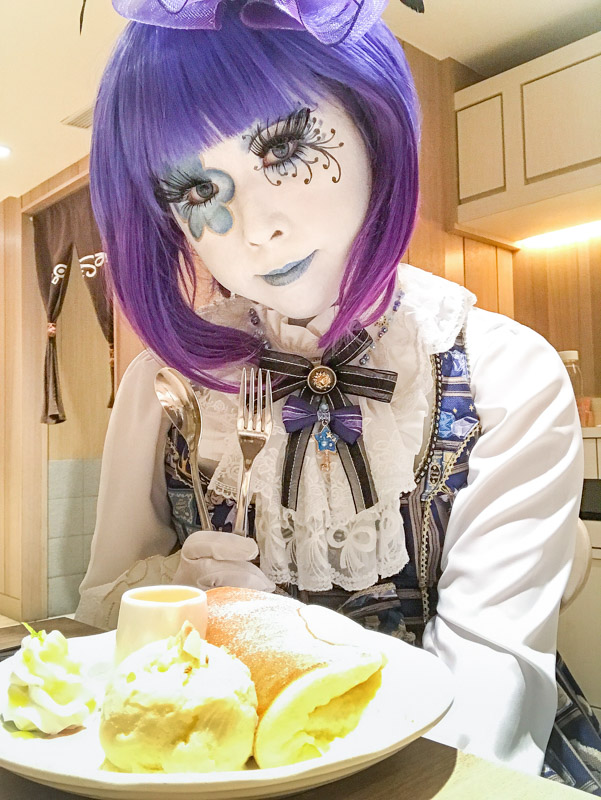 I broke my ketogenic diet~
Woosa's pancakes are truly amazing, but a big part of why I felt intoxicated was because I've been following a strict ketogenic diet for most of this year to lose weight. This means I can't have any of the three main components of pancakes (flour, cream, and sugar). How cruel this temptation is, and today, indulging in these pancakes is like breaking all the rules.
Yet, it's Woosa we're talking about, that hard-to-resist and hard-to-book Woosa. Breaking the diet is simply inevitable in the face of such luxurious desserts.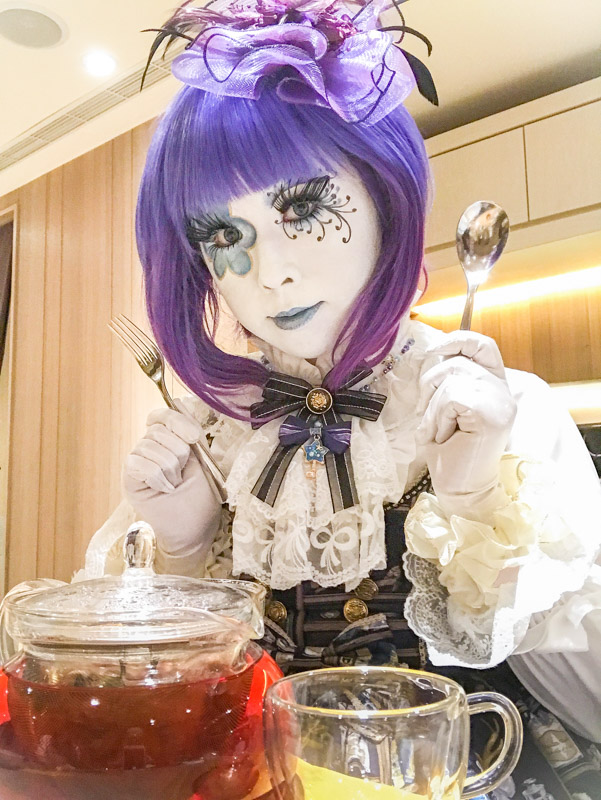 Hard to book, also need a plan B
Based on my experience, Woosa is not easy to get a seat, not only this store near Songshan Cultural and Creative Park in Taipei, but also at the two times I passed by the Woosa in Qsquare near Taipei Main Station. Even if you pick up a number, you could wait in the line for a long time. (And last failed to get dine there.)
This time, the organizer made an early reservation, but even when the reserved time arrived, the place was still fully booked, and we couldn't get in. So, we decided to go to the nearby cafe to have coffee and wait for about an hour until our turn came to enter and dine. Woosa is indeed a popular store, maybe too popular. But after all, we did dine there and took many photos. It was truly fantastic!
Conclusion
This rare and delightful experience of light and fluffy pancakes is worth dressing up and heading there with a sense of ceremony (but always need a plan B). Woosa for me, is exactly this kind of place. 😊
Before leaving, don't forget to take a photo with the Woosa mural on the restaurant's wall~
So delicious. ❤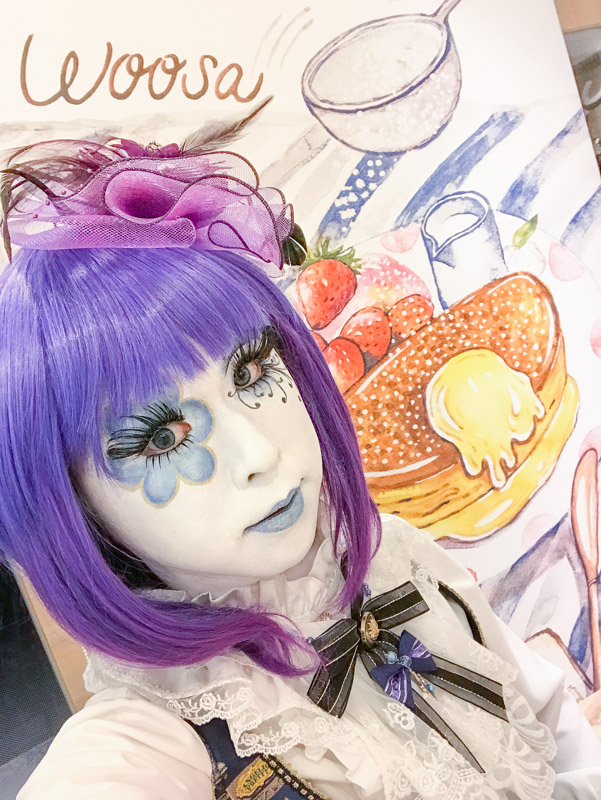 ---
Outfit Details:
JSK:Angelic Pretty - Fairy Crystal
Blouse:Figlia - Rossetti Sonnets